Schneider Electric takes network innovation to the next level with Software-defined connectivity
Learn how the global specialist in energy management and automation uses InterCloud's services to secure and control access to its applications.
Since 2012, Schneider Electric has been engaged in a co-innovation partnership with InterCloud to support its massive move to the cloud. Leveraging a software-defined connectivity managed solution, the energy management leader has reinvented the way it accesses cloud applications, thus enabling network agility to support its business needs.
Learn how Schneider Electric:
Manages cloud connectivity globally through network hubs
Gets in-depth visibility into each cloud application traffic
Easily and quickly accesses new cloud destinations through software-defined connectivity
Tell us your challenge. We are here to help.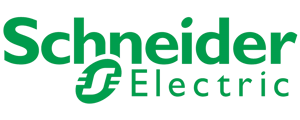 About

Schneider Electric
Schneider Electric, a Fortune Global 500 company driving digital transformation by integrating world-leading process and energy technologies to realize the fully efficiency and sustainability opportunities for businesses.
Industry:

Electrical Equipment